Discover the service and all the routes
Hotel with Bicycle Rental in Monferrato
If you are planning your bike ride in Piedmont and you are looking for mountain bike and vacation offers, cycle tourism , if you need to rent an electric bike or if you are looking for packages for your holidays in Monferrato , at Palazzo Paleologi you will find many tailor made offers.
 Select the dates of your holidays to quickly and easily find the package and offers available. At our Relais there is a deposit for your bikes and many routes are available for both mountain bikes and road bikes. 
If you do not want to bring your bike, you can also rent a bike together with your room reservation directly from our website.
DO YOU NEED MORE INFORMATION?
CONTACT US NOW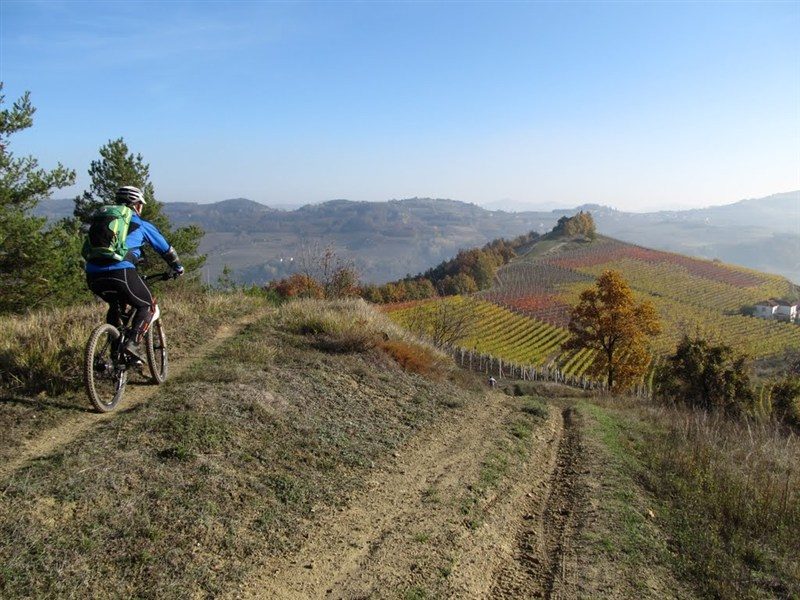 Palazzo Paleologi Relais is also a Bike hotel with bicycle rental in Lu in Monferrato !
Our Relais is located in the middle of one of the most coveted places by bikers, offers the possibility to rent electric bicycles of the latest generation to enjoy the countless routes that offer enchanting natural landscapes and a variety of trails of varying difficulty, suitable for both cyclist neophyte and curious than the more experienced cyclist.
Whether you want to take a bike ride on the beautiful hills of Monferrato or enjoy the wonders of the city of Lu pedaling , book your bike at reception to enjoy a day of sport and culture.
We also have a local storage / workshop for those who wish to bring their bicycle, and the storage service is free.
You can check availability and make a rental reservation together with one of our rooms by clicking on the button below. The rental reservation must be made at least three days before arrival.
For more information on prices and bike rental call the number (+39) 0131.741507 or contact us via email!
Here are some of the other ACTIVITIES promoted by our Relais
We offer the possibility to practice yoga during your stay, the right context for holidays aimed at your psychophysical wellbeing thanks to the tranquility and beauty of the location and to the other activities offered.
Taste typical wines but also food from the Piedmontese lands of Monferrato during the tours organized by our Relais.
Relais Palazzo Paleologi offers special agreements to enjoy horseback riding in the beautiful hills of Monferrato in a highly qualified Equestrian Center!
In one of the world's most famous culinary districts, you can book a fabulous dinner in the partner restaurant located on the palace's frescoed main floor.
Tour with minibus and guide to discover the many attractions of our hills, along the streets that overlook breathtaking scenery.
Relais Palazzo Paleologi offers special agreements with the excursion team Monferrato Quad. Discover the types of excursions of the Monferrato Quad!