GOURMET DINNER
In one of the world's most famous culinary districts, you can book a fabulous dinner in the partner restaurant located on the palace's frescoed main floor.
The cuisine that is proposed has been defined as eclectic , as it is inspired by the eclecticism of Cicero in Greece, a place originally from the Marquises Paleologi, the first builders and owners of the building.
Eclecticism is to merge different types of elements sometimes conflicting with each other, but which coordinate and harmonize in a new synthesis give an excellent result .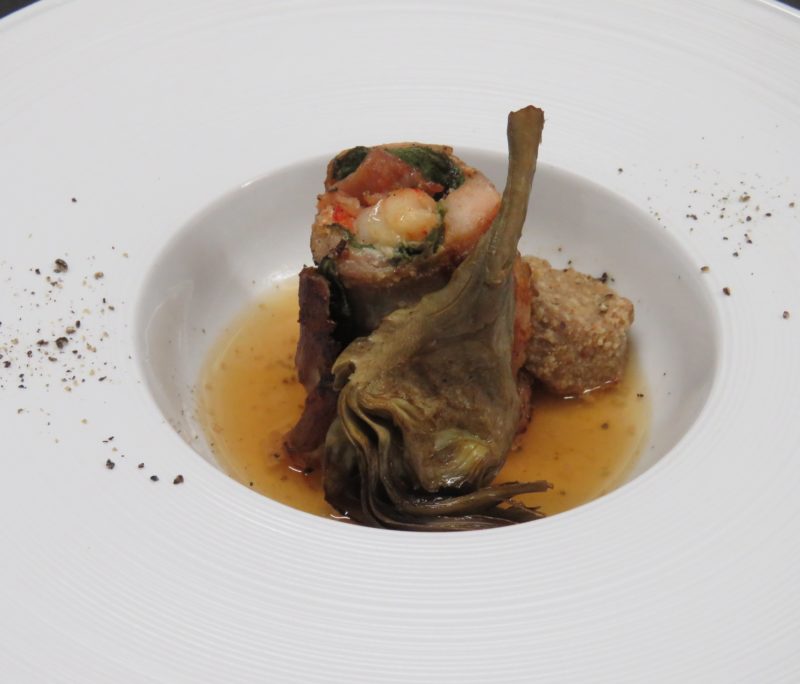 The menu while contemplating the great classics of Monferrato cuisine, Tartare di Fassone, Agnolotti, Tagliata di Fassone Piemontese and Torta di Nocciole, is constantly changing. The dishes that the chef offers are creations inspired by different types of cuisine or completely different raw materials combined in a non-traditional way that produce an unexpected effect and incredible goodness.
The agreement includes a cost of € 40 on the tasting menu that consists of appetizer, main course, second course with sweet side dish, wine water and coffee included, and you will have the opportunity to change some range if you were not to your liking.
You can make dinner reservations with one of our rooms by clicking on the button below.
For more information call the number (+39) 0131.741507 or contact us via email!